While the entire region of Eastern Europe has plenty of beautiful scenery and adventure to offer (especially the Balkan region), the versatility of Montenegro is second to none. With its huge coastline, rivers, likes, forests, caves & mountains all compacted together you'll have to try hard to be bored in this country if you are a nature and adventure lover.
Here are 10 of the most exciting activities you can do in the country:
Skiing
Hiking
Rafting
Surfing
Kayaking
Swimming
Kite surfing
Cave exploration
Visit ancient ruins
Get sunburned
Skiing
Montenegro has over 70 kilometres of slopes served by 25 ski lifts. Kolašin 1450/​Kolašin 1600 is the largest ski resort with up to 45 kilometres of slopes. The highest ski resort is Savin Kuk – Žabljak at an altitude of 2213 metres.
Hiking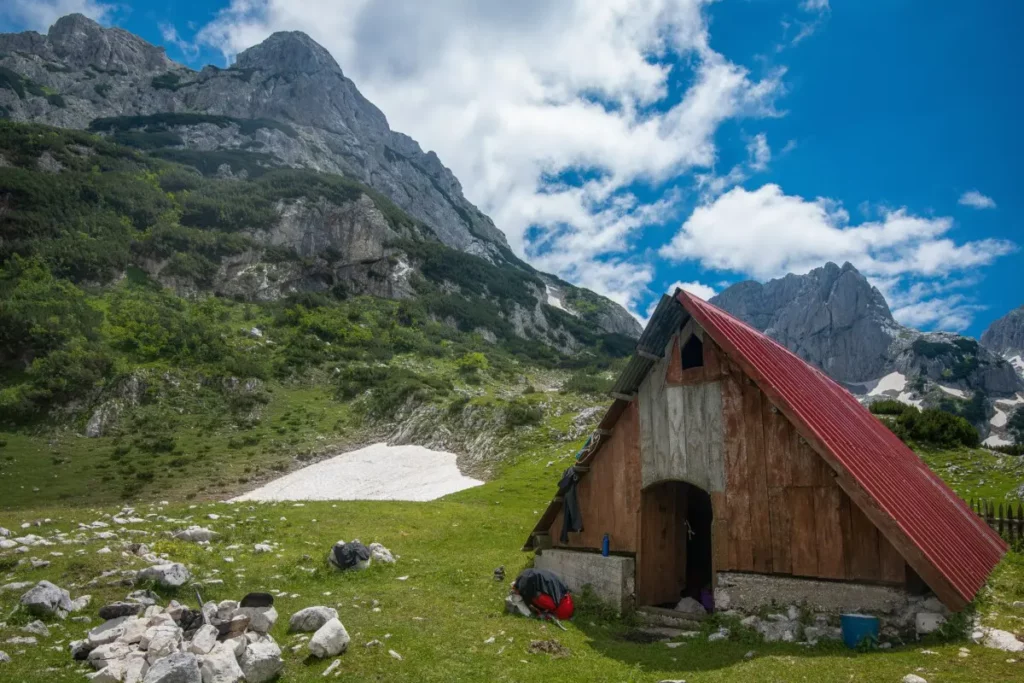 Despite its small size Montenegro has 5 large national parks divided over the entire country. From the coast in the west to the mountains in the east there are plenty of opportunities for hiking lovers to get their hike on.
Rafting
Tara Canyon is well known for its caves and wild water rafting and tubing. The canyon, located in Durmitor National Park, is the second-deepest canyon in the world and also has some of the cleanest water, so clean you can drink it.
Surfing
Surfing in Montenegro can be done on the sea coast or one of its lakes. The most popular locations are Ulcinj, Budva, Sveti Stefan and Bar. The season starts in mid-may and lasts until the end of September. 
Kayaking
If you want to take it more easy, Montenegro has great opportunities for exploration by kayak. From your kayak you may see the country from a perspective you will not get on land. There's kayak rentals in Herceg Novi, Lake Skadar, Virpazar, Vranjina or Karuc.
Swimming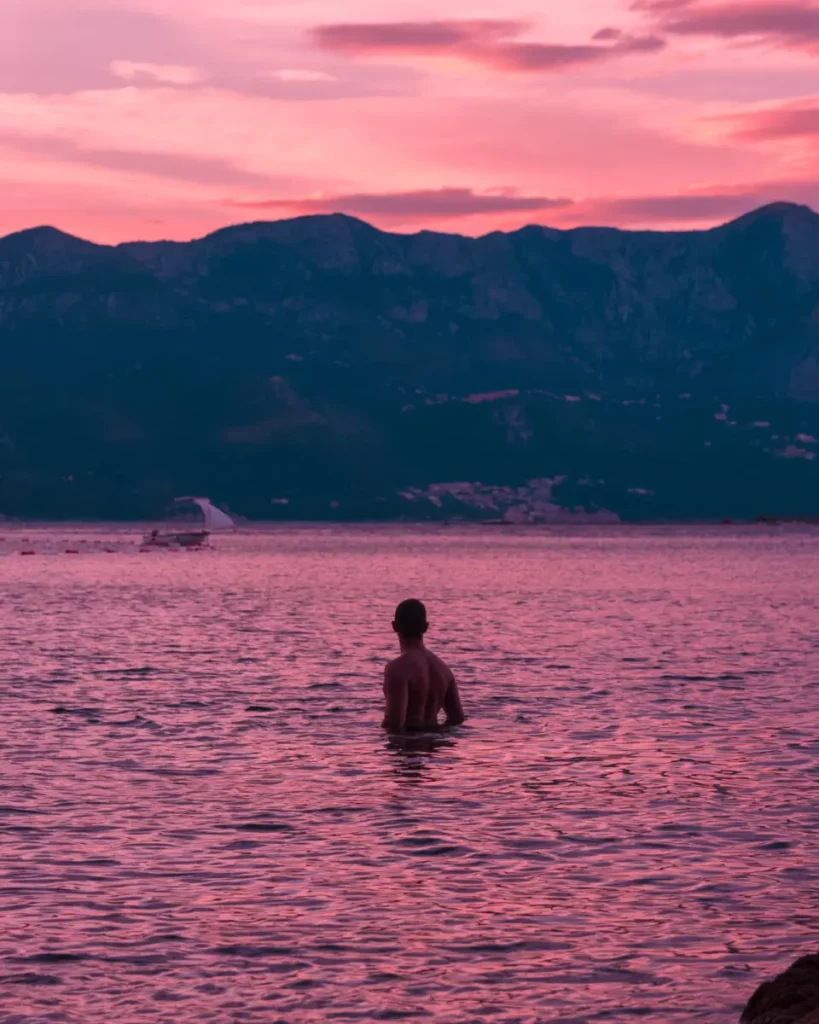 Few countries have better options for outdoor swimming than Montenegro. The bays of Kotor, Tivat & Lustica, blue cave in Plava Spilja or one of the many lakes will accomodate to all your swimming desires.
Kite Surfing
Kite sufers will get their fix in most of the surfing locations. Lake Shasco or Skadar lake also offers some practice grounds for kite surfing.
Cave exploration
Montenegro has an abundance of caves spread all the way across its coastline, ready to explore either by boat, kayak or just swimming around with or without snorkel. Blue Grotto in Plava Spilja is the most popular location and should be on anyone's bucket list.
Visit ancient ruins
For some calmer exploration you can have a look at the many ancient ruins Montenegro has to offer. If old castles, fortresses or places of worship or your thing, you will not have any reasons to complain.
Get sunburned
After all those days of exploring you might just want to take a day off and relax at one of the many beaches. There is plenty of room for that on the coastline or the lakes. Don't forget the sunscreen!
Credit featured image: Žabljak, Montenegro. Photo by Lera Nekrashevich (@campanellabruno).